HVAC to Keep Your Business in Business
Cost-Effective Heating and Cooling Services
If you are the owner or manager of a commercial building, you have many responsibilities. Making sure your HVAC system is in good shape – and stays in good shape – may not be at the top of your "to do" list. That's understandable. However, waiting until a problem occurs could cost you money and negatively affect your operations. When your restaurant's AC quits on a hot and humid July day, your patrons will go elsewhere, where they can eat in comfort. If the apartment building you manage is suddenly without heat on a cold February night, your tenants will be angry. An occasional problem is bad enough, but recurring problems can cause your business long-term reputational damage. Calling Annee & Bartram Heating & Cooling for a consultation will help you avoid problems. We don't just service commercial buildings in central Indiana. We partner with business owners, to provide them with cost-effective high-quality heating and cooling services. We will HVAC off your "to do" list and put it on ours.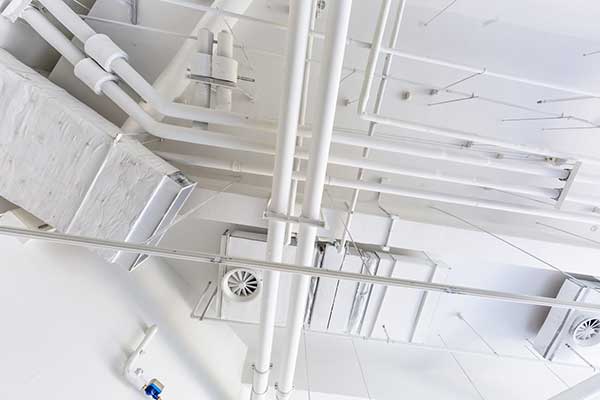 Call the Commercial HVAC Experts
Our qualified technicians are trained to provide repairs, maintenance and installation on all types of commercial HVAC:
Packaged systems are ideal for smaller buildings. They are all-in-one units that include a compressor, condenser, evaporator, and fan coil, as well as an integrated thermostat.
Split Systems allow users to control the temperature and humidity level of interior areas or rooms individually. They increase energy efficiency, but also require a different HVAC set for each space that will be controlled.
Rooftop units (RTUs) have weather resistant housings, because their location means they are exposed to the elements. RTUs rely on duct systems to move the air it heats and/or cools.
Contact Us to Discuss Your Needs
Call Annee & Bartram Heating & Cooling at (317) 889-9574 or use the convenient online form to get expert heating and cooling services for your commercial building.