Breathe Easier
Call Us for Professional Duct Cleaning
Home ownership is not easy. You've got a lot to think about when it comes to maintenance and cleanliness. If you are like most people, you give little thought to the ductwork in your house. You count on it to do its job, which involves moving air around in order to heat and cool your home to appropriate levels. Ductwork may be round or rectangular; metal, fiberglass or plastic. Whatever its composition and shape, ductwork can have a big impact on your indoor air quality and that can affect the health and wellness of anyone who spends time indoors. That's not all. Failing to have Annee & Bartram Heating & Cooling do regular duct cleaning can also lead to:
Furniture, shelves and other surfaces being covered with dust
Increased heating and cooling bills
Extra work for your heating and cooling system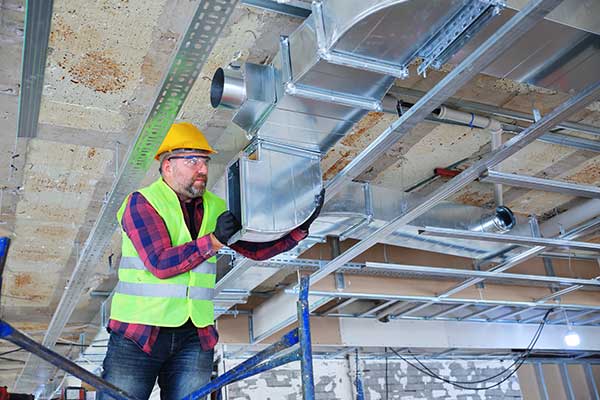 The Benefits of Cleanliness
Having your air ducts cleaned is one of the best investments you can make. When your furnace is running, undesirable elements from your ductwork are released into your home through registers. Our technicians will remove the dirt, mold, animal dander, pollen, house dust mites and organic materials that can worsen allergy and asthma symptoms and respiratory conditions. Your pets will thank you, too, because duct cleaning will also get rid of the things that fleas are attracted to. Our industry best air duct cleaning techniques will also:
Enhance energy efficiency, by eliminating the dirt and debris that clogs ducts and restricts the flow of air, thereby putting a strain on your HVAC system
Help you avoid expensive repairs
Keep your HVAC system lasting longer
Get rid of persistent and unpleasant odors caused by mold and mildew in your ductwork
Contact Us for a Cleaner Future
Get rid of airborne pollutants. Call Annee & Bartram Heating & Cooling at (317) 889-9574 or use the convenient online form to schedule air duct cleaning. You'll be glad you did.